Good morning, Vancouver!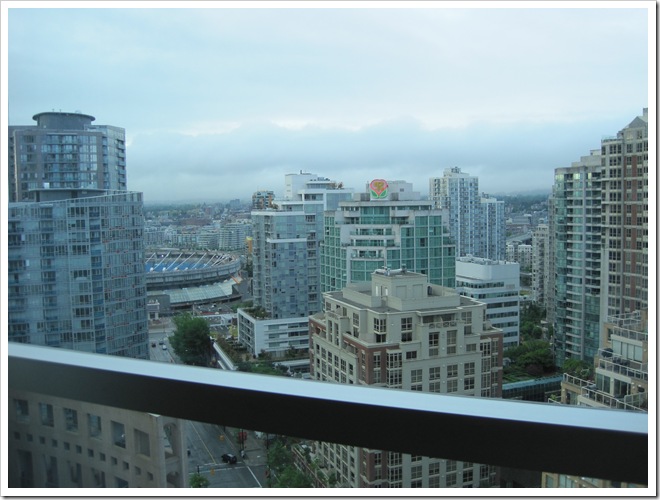 View from my downtown hotel room
I arrived late last night – as in 2 am East Coast time – for my True Color Expert Training with Maria Killam.  I'm so excited.  I love color – and I love the amazing difference paint makes in a room.  Paint selection is one of my favorite things to do for clients!   Interior design is like any other profession – continuing education is critical – and I can't wait to deepen my knowledge under Maria's tutelage.  Here's what she had us bring …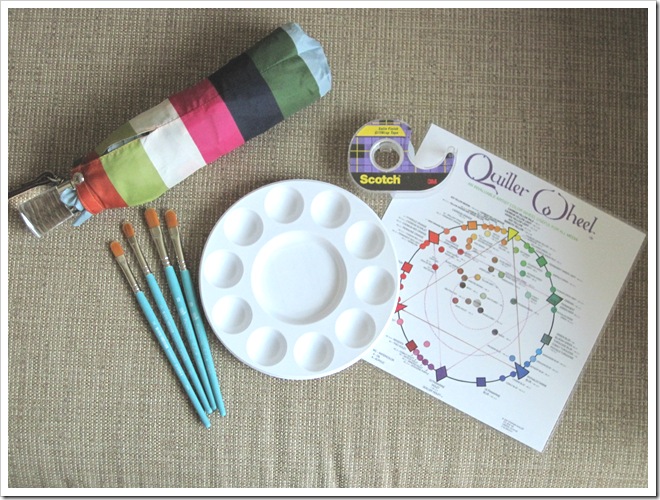 By the way, I choose these paint brushes (over the myriad available in the store) totally because of their color.  Robin's egg blue is my favorite color and has been for years!  Maria didn't really tell us to bring an umbrella, but the weather forecast is showers, showers and more showers … and I thought this particular umbrella was particularly appropriate for color training.  Oh, and I left out the glue stick.  Can't wait to see what we do with that.
So please forgive my lack of posts this week.  There was simply too much to do before I left (as in, leaving explicit instructions with Mapquest directions so that the twins end up where they are supposed to be when they are supposed to be there) … and I doubt I'll have much time while I'm here.
Enjoy your Memorial Day weekend, and remember to thank those men and women whose tireless service every day makes our freedom possible.  A special remembrance to Charles Warren, the husband of a good friend.  Charles paid the ultimate price during his service in Iraq, and he left behind a beautiful wife and two small children.  He touched so many lives during his short time with us, and he will never be forgotten.
Catch you next week!