I am delighted to be speaking on Thursday as part of Unity in Design at High Point Design Center.  Unity in Design is a fantastic three-day educational and networking event for design professionals and students.  A big thanks to the ZAAR Design Center and Antiques by Zaar for hosting the lunch and inviting me to present!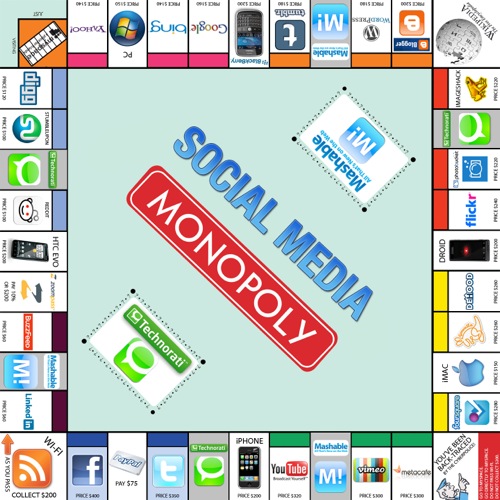 My presentation is called "Everywhere and Nowhere: Creating and Maintaining an Online Presence."  With the ever-changing social media landscape, the challenge for designers is to be "everywhere" … or at least seem like it.  If you aren't using social media, it could quickly seem — to an outsider, at least — like you are "nowhere" … no matter how talented you are.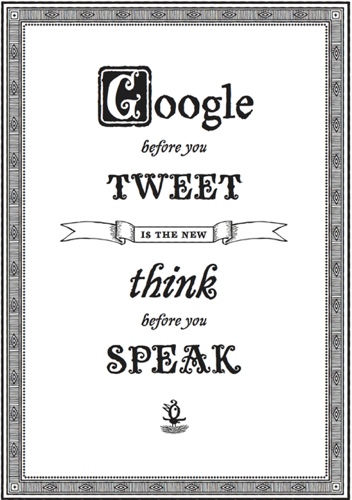 The especially fun part of Thursday is that there will be a big contingent of interior design students from High Point University.  I'm still tweaking my presentation, but I definitely want to include relevant tips for those who have not yet begun their career journey.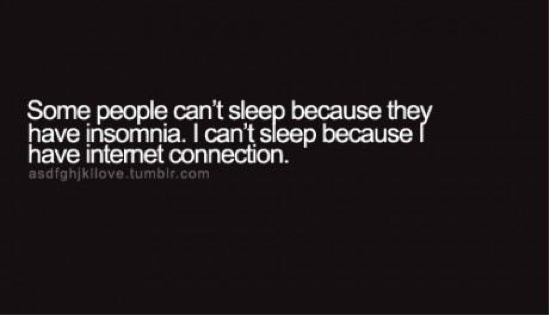 So over to you — what's your best social media tip?  And what advice would you give an interior design student today?
If you are a design professional or student, registration for the speaking events is still open — so don't miss out!
Social Media Monopoly designed by Crystal Gibson via Mashable.com. Google Before You Tweet available at I Love Typography store.  asdfghjkilove.tumblr.com quote via LOLROFLMAO.