Like many others, I've adopted the tradition of choosing a theme word for the year.  2013's word was DREAM … and what a year of dreams it was.  With DREAM as my touchstone, I've worked on several gorgeous projects with ideal clients, been locally and nationally published, launched my own line of fabrics and home accessories, revamped my website, paired with Lisa Mende to participate in an incredible Traditional Home showhouse, and attended invitation-only design events from coast to coast.  It almost feels surreal to type those words!  2013 truly was a year that I lived my dreams, and not my fears.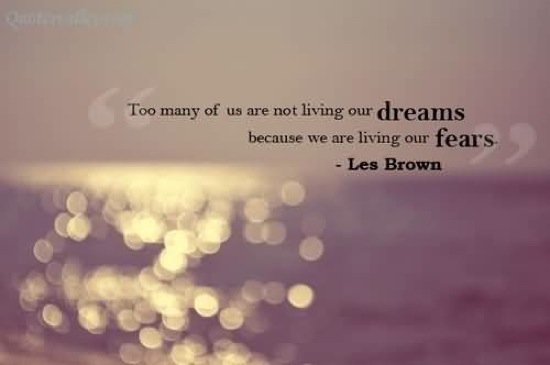 Most importantly, my family is healthy and happy.  Of course, there have been a few bumps in the road, but — while spending 7+ hours in the ER on Christmas day with Twin A — I was overcome by a profound gratitude that our little bumps are just that … little bumps.
I then felt a bit stuck while brainstorming my 2014 word.  What other word could I choose to be equally as impactful as DREAM was in 2013?  I jotted a few down, and I liked — and still like — them all.  But here's the one that kept coming back to me:  JOY.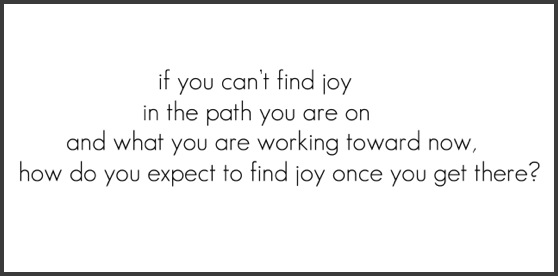 As many dreams as have come true this year, there are more that haven't.  It's not that the door is closed on those dreams, but it could be.  Or perhaps God gave me a "not now."  I don't know the answer.   What I realized, however, was that the joy has to be in the journey.  If the joy is only in the destination — the fulfillment of the dream — well, then you may never experience it … and who wants to live every day like that?  For an Achiever like me, that was a hard one to come to terms with.  Heck, I'm not sure I'll ever figure that out entirely.  I think it's one of those "life's paradoxes" that we are meant to wrestle with.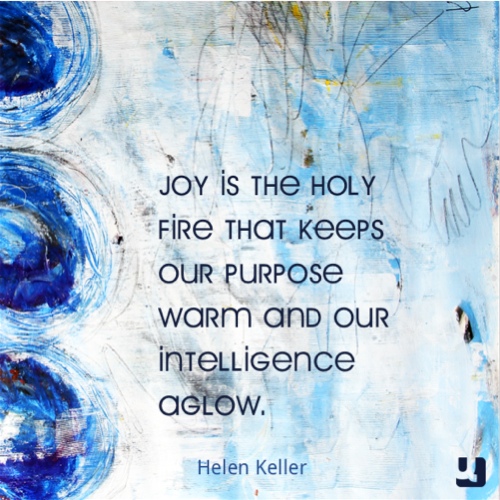 But for now, here's my conclusion.  I'll keep dreaming big … but only if there's JOY in the journey.   Not that big dreams ever come easy  … we all know that they don't … but hard work with a joyful spirit doesn't scare me either.  At least not if I'm living my purpose — empowering busy families centered on modern values to enjoy harmonious lives, filled with style and grace — and using my talents to do so.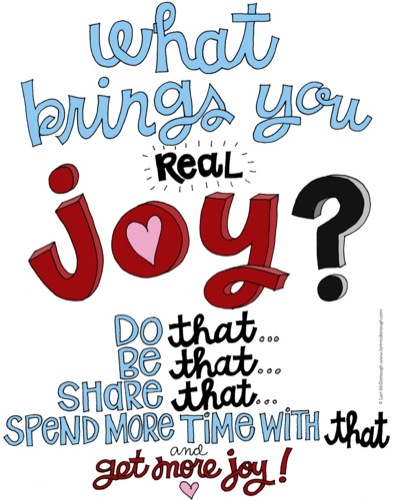 For the blog, this means that Sunday Dreaming will be replaced by Sundays with Joy.  It's my weekly reminder to myself — and perhaps to some of you — of all the ways in which joy manifests itself.   Here's to a joyful 2014!
Top graphic via QuoteValley.com.  2nd graphic via Ashley Turner's blog (she's a fabulous LA-based photographer and hair/makeup artist!).  3rd graphic by moi, created using Quollective.  Last graphic via Fresh Picked Whimsy by Lori McDonough.  Lori created it as a free downloadable … plus she has an awesome Etsy shop packed with loads of art prints featuring other great quotes!