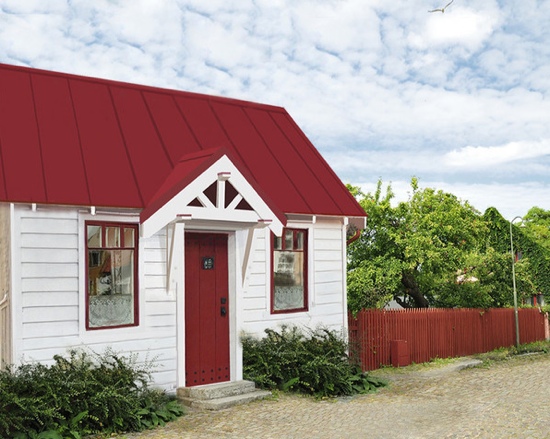 What I'm really advocating is reducing — considering how little you can live with.  Most people need less than they think they do.  When everything in your immediate environment is essential, life itself feels more essential.  My passion is figuring out what can be reduced while maintaining enough roominess so that it doesn't feel like a sacrifice.

— Jay Shafer (House Beautiful, July/August 2013)
I am soooo fascinated with the tiny houses designed by Jay Shafer of Four Lights Tiny House Company.  I've always said that I could personally live in an teensy New York apartment … but that's not quite as easy with twins.   Yet Jay's houses make even big city apartments look palatial.  The Zinn, pictured above, is ninety-eight square feet.  No, I did not leave off any numbers.
How is this possible?  Discuss amongst yourselves.
Photo of the Zinn design by Four Lights Tiny House Company.