Yes, I did drop off the face of the planet … or so it seems.  First Mommy, then Daddy, and now Twin B — all taken down by strep.  I'm guessing that means a visit to the pediatrician with Twin A is just days away.   It really would be much more convenient for them to get sick at the same time — rather than pass it back and forth!  The good news is that I opted for Twin B to get a penicillin shot in the you-know-where … so he should feel much better in the morning.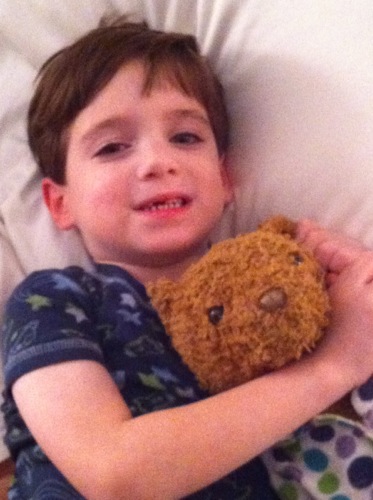 In the midst of last week's hullabaloo — isn't that a great word? — I missed telling you the big news … unless you follow me on Twitter, of course.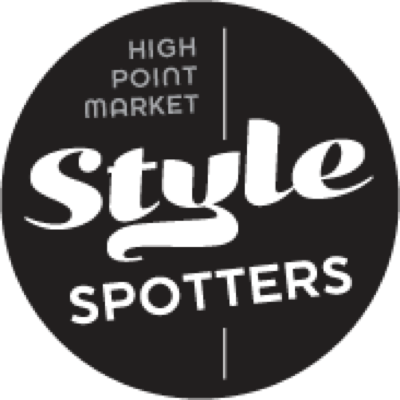 I am beyond delighted to have been selected as one of the eight Style Spotters for April's High Point Market!  Here's how the market folk explain it —
The High Point Market has recruited home fashion trendsetters to showcase their favorite products and top trends at the April show. The Style Spotters will post and curate their favorite looks on Pinterest, a website that lets users organize and share photos on virtual pinboards.
Seriously, how fun is that?   Not only am I in an incredible group of friends and colleagues — Crystal Gentilello from Rue Magazine, Mat Sanders from Domino Quick Fixes, Jennifer Mehditash from Dec-a-Porter, Jamie Meares from I Suwanee, Shay Geyer from Designer Detective, Patricia Shackelford from Mrs. Blandings and Tobi Fairley as the winning Style Spotter from Fall 2011 High Point Market — but I get to walk around with my very own Style Spotter signs to highlight my favorite products.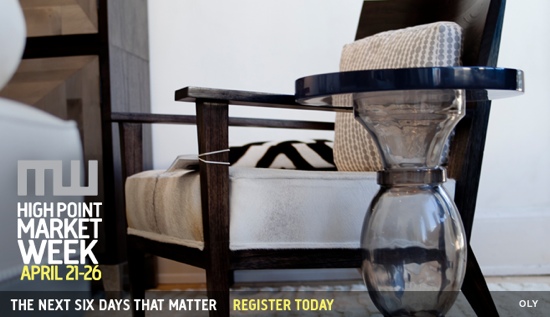 You'll be able to follow all of our pinboards to see what we've style-spotted — and then "like" or "re-pin" to your heart's content.  I love finding fabulous new things at market, and I am so excited to share them with you in real time!  Now I just have to be patient until market week begins on April 21st.
Are you looking for anything in particular?  Let me know … and I'll add it to my list!